Truth telling and Supreme Wisdom: Jay Electronica's 'A Written Testimony' a spiritually loaded lyrical, musical masterpiece

By Bryan 18X Crawford Contributing Writer @Asiatic18X |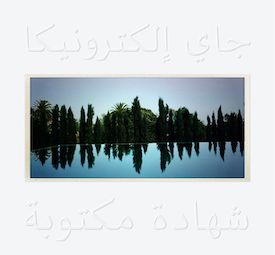 Jay Electronica's new album "A Written Testimony" pays homage to the influence the Honorable Elijah Muhammad and the Honorable Minister Louis Far- rakhan have had in his development. (Right) JAY-Z and Jay Electronica during the 2014 Brooklyn Hip Hop Festival. Photo: Understanding Allah


Jay Electronica's long-awaited debut album, "A Written Testimony," has been praised by fans and long-time admirers grateful for the offering from one of hip hop's lyrical geniuses.

Jay Elec's lyrics, and the inclusion of JAY-Z in what many were expecting to be a solo project from one of the premier emcees in hip hop were something special.

The 10-year wait for Jay Electronica's solo project was so long in the making that some joked that once he did release his solo project, it would be the end of the world. And some might say, perhaps we aren't far from that now.

What Jay Electronica was able to do is introduce and highlight the Teachings of the Honorable Elijah Muhammad, the Nation of Islam, the guidance of the Honorable Minister Louis Farrakhan in a bold way.

Dr. Wesley Muhammad, noted author, lecturer and Nation of Islam student minister has known Jay Electronica for many years. Both were in the Five Percenters before becoming registered Muslims in the Nation of Islam, Dr. Muhammad told The Final Call.

"This is the great and dreadful day; the two dispositions that exist in the moment of truth," Dr. Muhammad observed. "I recognize and appreciate what I'm looking at because this album separates the wheat from the tares in hip hop."

Most of today's rap music can be categorized as the soundtrack to the decadence of not only the world, but the hip hop and Black community at large.

What Jay Electronica was able to do masterfully on "A Written Testimony" will weave these things together in such a cohesive way. Listeners can sit down and think about what's being said. They can feel encouraged to search out information about things they may not have ever heard before, in particular, the teachings of the Honorable Elijah Muhamad as delivered by Minister Farrakhan for the better part of six decades.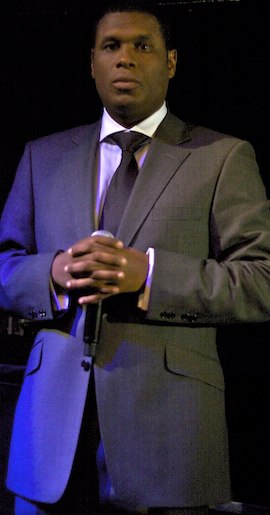 Jay Electronica


At the onset of the album is a clip from the Minister's 1996 lecture given in Atlanta called, "Who Are the Real Children of Israel?"

"Whatever labels you want to put on the current commercial trends in hip hop, in the midst of the degenerative state of hip hop as it is today, and in the midst of the lyrical coronavirus pandemic that has spread through hip hop, if you will. Jay Electronica brought a thoughtful, reflective, confessional album, similar to JAY-Z's '4:44' project," Dr. Muhammad said. "So, the hip hop world now has to adjust and recalibrate that level of spiritual, intellectual content, in the midst of the kind of hip hop music that's out today."

The Boy Illinois, also known as "Illi," is a Chicago-based hip hop artist whose music has been praised for its depth and thoughtfulness. He has been called a talented lyricist and appreciated being able to listen to music that resonated on a much higher frequency than what's out today. He also predicted the album would inspire people to search for knowledge related to subjects presented.

"The little things he dropped here and there is going to make people go, 'Oh, what's this? Let me Google this. Let me go look this up,' " Illi told The Final Call. "The Islamic things he was speaking on in this album—he even rapped in like three languages—I think that's unprecedented in hip hop," he said.

What wasn't to be expected with the release of "A Written Testimony" was a charge of antisemitism levied against Jay Electronica by Peter Rosenberg, a fixture on New York's Hot 97 radio station. While his words fell flat and Jay Electronica challenged him to a scholarly debate, Mr. Rosenberg used his Twitter platform of more than 350,000 followers, to say he took issue with Jay Electronica's use of "Synagogue of Satan," a New Testament reference to Jews that appears in the Book of Revelation. Mr. Rosenberg said that as a Jewish person, he took offense to the reference, and called it a "dangerous" form of antisemitism.

Mr. Rosenberg's words weren't well received by the hip hop community at large. Many Blacks, in particular, felt Mr. Rosenberg was being a hypocrite because of the negative, offensive music sent across Hot 97 airwaves daily. Davey D, a veteran hip hop journalist and historian, was one of those who didn't care for the criticism.

"I think [Peter Rosenberg] is disingenuous. Most people weren't even thinking about Jews, and synagogues being home to devils; mostly because as Black people, we know that the devil is everywhere, even in church every day. I think most people saw it as clever wordplay," Davey D told The Final Call. "But with Mr. Rosenberg popping up out of nowhere to criticize this record and what Jay Electronica said, let's examine him. He sat on Hot 97 next to Ebro [Darden] for years, and they've had all types of offensive records that they've peddled without protest … . So, I'm going to look at Peter Rosenberg as someone who is on air and see what his track record is when it comes to people protesting the negative behaviors being normalized in hip hop. And he can't tell me he hasn't heard that."

"[Peter Rosenberg] never has anything to say about the death and destruction these artists be rapping about in the Black community," said Illi, who added, "And what Jay Electronica said wasn't offensive; not at all. That's scripture."

"The God, Jay Electronica, is so lyrical and so esoteric, the way he drops a jewel is not preachy. He never goes too far. But he drops [knowledge] in a way that can pale ignorance," Dr. Wesley Muhammad said. "So, it makes everyone who doesn't know, want to know. And it makes everyone who does know, get excited. So, I really see this album as the 2020 version of Chuck D, when he rapped on 'It Takes a Nation of Millions to Hold Us Back,' and said, 'Follower of Farrakhan. Don't say you understand until you hear the man.' "




Jay Electronica performs at 2016 concert during the Nation of Islam's annual Saviours' Day convention.


Charlamagne Tha God, bestselling author, television personality and popular co-host of The Breakfast Club, a nationally syndicated radio show, said of "A Written Testimony," "I really, really enjoyed it. I've been talking to some people and they like it, but they don't really get it. And just because they don't understand the language, like for me, a brother who grew up on the Nation of Islam and reading 'Message To The Blackman' and watching the Honorable Minister Louis Farrakhan's speeches, it hits differently with me because I understand the language that Jay Electronica is talking.

He added with a smile, in a joking way, "My critique is like … I wish the title … You know JAY-Z and Kanye West had the 'throne' (Watch the Throne) but I say mere mortals sit on thrones, but Black Gods we sit on the Wheel! I wish it was called 'Watch the Wheel' instead of 'A Written Testimony.'"

"I was listening to it this morning and I'm still vibing on it throughout the day, but it's so much free jewelry in there. That's one of them albums that you'll listen to and things that you don't understand just Google it," said Charlamagne in a recent exclusive interview with The Final Call. "And then you'll end up going down a rabbit hole and so many things. I don't care if you Google the intro which is the Honorable Minister Louis Farrakhan, things that you're going to go into. Or you're going to find that speech of why the Black Man is the Original chosen people. You're going to see all of that. Just Google some of these things that these brothers are talking about. JAY-Z and Jay Electronica and it's just going to take you down a rabbit hole that's going to make you learn a lot and then think a lot."

"This is a very important project that Jay Electronica dropped. It couldn't have come at a better time. It might be the cure for the coronavirus," he said again with a smile.

"I think the interesting thing about JAY-Z is JAY-Z is finally rapping how he wants to rap. You know back in the day he said, 'If truth be told lyrically I'd probably be Talib Kweli,' and also he says, 'Truthfully I want to rhyme like Common Sense, but I've sold five mill, I ain't been rhyming like Common since.'

"You look at a brother like JAY-Z now who feels completely free to be the true and living god that he is. I think now it's reflecting in his music and he's giving other brothers the confidence to be that free."

"A Written Testimony" comes across more than just a hip hop album; it can be considered a work of art. And like most art pieces, become more valuable and appreciated over time.

(Final Call staff contributed to this report.)