Hypocrisy, hate, hype and the Southern Poverty Law Center

By Starla Muhammad Managing Editor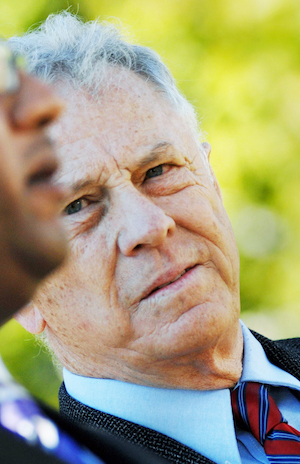 Fallout continues for the Southern Poverty Law Center (SPLC) in wake of the abrupt firing of co-founder Morris Dees and the sudden resignation of its president Richard Cohen. The group is in damage control mode in the aftermath of allegations it fostered a racist and sexist work environment.

SPLC headquartered in Montgomery, Ala. with offices in Mississippi, Florida and Louisiana, has touted itself as an ally of Blacks, poor and disenfranchised people in the fight for equal justice and rights. Yet these latest controversies beg the question: Is a group that insists it exposes and monitors hate the real hater?

Critics of the group including left-wing progressives and right-wing conservatives have taken issue with the methodology and tactics of SPLC.

"Mr. Dees and the S.P.L.C. have been credited with undermining the influence of the Ku Klux Klan and extremist groups. But in recent years, the center has come under scrutiny for its classifications of 'hate groups,' and whether the organization has abused that label in pursuit of a political agenda or increased donations," reported The New York Times in a recent article.

SPLC has also been blasted by critics who argue it erroneously yet deliberately classifies and equates Black liberation organizations like the Nation of Islam, which has no history of committing violent or terrorist acts on Whites, Jews or anyone based on creed, class, color, religion, political ideology or sexual orientation—with White supremacist groups who have an established record of violence and murder of Black people.

"It seems the Southern Poverty Law Center's true purpose is to discredit and disrupt progressive forward-thinking revolutionary Black organizations under the disguise of being a so-called watchdog group. But for decades now all they've done is slander the good work and the good deeds of the Nation of Islam and the New Black Panther Party," said Krystal Muhammad, national chairwoman of the New Black Panther Party.

What is now surrounding SPLC, according to various observers, are the proverbial "chickens coming home to roost."

Pimping the struggle and tarnishing reputations?

"Being in the South, dealing with poverty, working in legal circles and doing advocacy work I think of the Southern Poverty Law Center as someone that would have been involved with the many racially-charged legal fights that we've been fighting but they're nowhere to be seen. If anything, they've demonized us and called us 'Black identity extremists,' " said activist Lady Freedom, who has lived in Alabama since 1999. She lives in Birmingham. Her parents are also from the state which is one of the poorest in the country.

Lady Freedom told The Final Call that she was not surprised at the allegations and that her view and experience as a grassroots activist is that SPLC has not been fully invested in many of Alabama's poor communities as a true ally and partner and has lent tepid support at best to their efforts. It is also her observation that the group has not responded forcefully enough when Black activists or groups particularly in Alabama received death threats.

"Don't be pimping our struggle, don't misuse our martyrs for your benefit to make yourself look shiny and not reach back," said Lady Freedom who is also an international correspondent and radio personality for Selma, Ala.-based WBFZ 105.3 FM owned by longtime activists Attorney Faya Rose Toure and her husband, former State Senator Hank Sanders.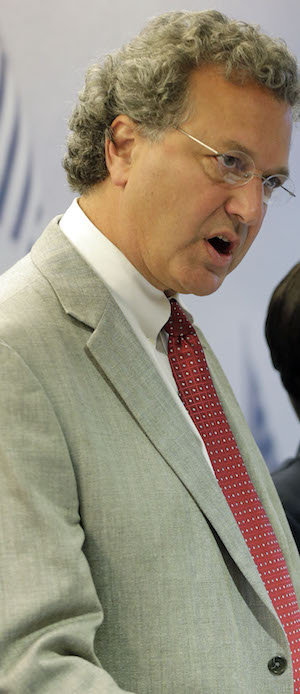 She said there have been other instances where Black people have been threatened by White supremacists or killed by police but SPLC, which boasts assets over $500 million which includes an endowment fund—fails to respond in a more forceful way.

"What I have experienced in working with several programs through the Voting Rights Museum and even just at an activist level and people saying let's reach out to them (SPLC); I haven't had them respond, not once," said Lady Freedom.

There's not a community connection between Black Alabamans and the SPLC that one might expect to see, she continued. "I would expect to see more connection in poor places, but I can't think of the last time I saw that SPLC was having a town hall meeting about hate crimes and they happen very frequently. For them to be so close to poor communities their presence is definitely missing."

Lady Freedom said she has personally contacted SPLC to demand they remove groups like the NOI and New Black Panther Party from their list of hate groups. These groups work to uplift their people and work in their communities to try and make them better, argue their supporters.

"SPLC is one of the single most institutions that have done extreme damage to the reputation and the good names that the New Black Panther Party, the Nation of Islam, Minister Farrakhan and all true good freedom fighters work by trying to put us in the same category as a so-called hate group when that has never been the case," explained Krystal Muhammad. "SPLC has been used as a tool to a large extent even to attempt to criminalize us because of their reports."

It has been used to slander and disrupt the good work we have been doing, she added.

Dr. Charles Steele, president of the Southern Christian Leadership Conference founded by Dr. Martin Luther King Jr. and based in Atlanta told The Final Call that while he had no information on what was happening with SPLC or its leadership, he was unwavering in his support of Min. Farrakhan and the NOI. "I know the Nation of Islam is a great organization," he said.

"Min. Farrakhan is one of the greatest supporters of SCLC. If it wasn't for Min. Farrakhan, SCLC wouldn't be doing some of the things that we are doing today under my leadership. I can speak for Charles Steele, I can tell you what the Nation of Islam has meant to me!"

The Final Call called and emailed the headquarters of Southern Poverty Law Center requesting an interview and received no response.


A moment of reckoning

As a member of the Nation of Islam Research Team and as a "son of the South," Demetric Muhammad said he is all too familiar with the tactics of SPLC and said he was not surprised at what is happening.

"Their history has been on our desk for a long time and even though we understood that they have a public persona of being a watchdog group and someone interested in trying to protect the poor and disenfranchised that primarily their goal has been to raise money to continue to perpetuate the status quo in America where you have White supremacy, Black inferiority; where you have gender inequality," said the Memphis-based NOI student minister.

"We've known for a long time that even though they call themselves the Southern Poverty Law Center, poverty is greatest in the Southern states statistically so how could you be based in Montgomery, Alabama … and have one of the largest treasuries of any activist type organization yet poverty still persists in the Deep South where you're located? We've always known they're a group of hypocrites," he added.

On March 22 news broke that SPLC president Richard Cohen had resigned but the group did not disclose the reason. He had worked there since 1986. It was also reported by the Montgomery Advertiser newspaper that legal director and senior leadership staff member Rhonda Brownstein resigned March 21. Just days before on March 18, SPLC tapped Chicago-based attorney Christina "Tina" Tchen, a gender and equity expert and chief of staff to former first lady Michelle Obama—to step in and assess the organization's workplace practices, policies and climate. Mr. Dees was fired March 14 with no explanation given by Mr. Cohen except a statement that said the group is "committed to ensuring that our workplace embodies the values we espouse—truth, justice, equity, and inclusion."

"When one of our own fails to meet those standards, no matter his or her role in the organization, we take it seriously and must take appropriate action," the statement continued. Mr. Dees contends he does not know why he was fired and according to The Associated Press said his dismissal involved a "personnel issue."

After his resignation, Mr. Cohen also issued a statement that read in part, "Given my long tenure as the SPLC president, however, I do not think I should be involved in that process beyond cooperating with Tina, her team, and the board in any way that may be helpful." "Whatever problems exist at the SPLC happened on my watch, so I take responsibility for them," the statement continued.

According to the Los Angeles Times just prior to the latest shakeup, two dozen employees sent a letter to management and the SPLC board of directors stating they were concerned that internal allegations of mistreatment, sexual harassment, gender discrimination and racism threaten to jeopardize the organization. The Montgomery Advertiser reported that former SPLC employees have told them the work environment is "toxic" and has been for some time. It is not clear whether there is any connection between the latest allegations and the dismissal of Mr. Dees but it is clear that the organization seems to be failing at practicing what it preaches, argue observers.

According to media reports, Ms. Tchen will submit her findings and recommendations to the SPLC board of directors. How long the evaluation will take and if the report will be made public is unclear.

This is not the first time SPLC has raised eyebrows. In a series of articles published in 1994, The Montgomery Advertiser newspaper outlined concerns then about alleged racial discrimination against Black employees who at the time "accused Morris Dees, the center's driving force, of being a racist and black employees have 'felt threatened and band together,'" a charge Mr. Dees denied.

In an article written by former SPLC employee Bob Moser, an openly gay White man, published March 21 in the New Yorker, titled, "The Reckoning of Morris Dees and the Southern Poverty Law Center," racial disparities were one of many contradictions he observed during his tenure at the organization.

"Incoming female staffers were additionally warned by their new colleagues about Dees's reputation for hitting on young women. And the unchecked power of the lavishly compensated white men at the top of the organization—Dees and the center's president, Richard Cohen—made staffers pessimistic that any of these issues would ever be addressed," wrote Mr. Moser.

According to media reports, Mr. Dees has not been involved in day to day operations of the center for some time but it was widely circulated that he ran a tight shop and personally handpicked many of the board members and senior staff. A current review of the SPLC website shows 14 board members, two of who are Black. There is one Black person out of eight listed on the leadership staff and three Blacks out of nine listed as senior staff, according to the website.

Mr. Dees and Attorney Joseph Levin founded SPLC in 1971 and appointed a civil rights stalwart the late Julian Bond, as its first president. The group became well known for successful campaigns in combating the Ku Klux Klan, a group notorious for terrorizing and killing Black people. Over the years SPLC won several multi-million dollar lawsuits against violent and lawless White supremacist groups.

While some analysts note that the money it rakes in and has accrued is enough to keep SPLC afloat, these latest controversies are raising legitimate questions about the history and future of the nearly 50-year-old organization.

But Demetric Muhammad said there are also lessons in this for Black people. "The Southern Poverty Law Center has spent a lot of time calling groups who advocate for the rights of Black people hate groups. They have literally stated that because we teach that Black people are the original people of the planet and that White people evolved from us that that constitutes hate teaching," he said.

"Our people need to understand fundamentally that we should never expect a favorable point of view from our open adversaries and those that have for many years oppressed us. The oppressor is never going to approve of any group or any leader that is legitimately fighting on behalf of those that he has oppressed and enjoys oppressing," explained Demetric Muhammad, author of several books.

The oppression of Black people and poor people has been an enormously successful economic enterprise for the White ruling class in America and in the world and Whites purposely assassinate the character of leaders and organizations they view as a threat to that very beneficial relationship, he pointed out.

"To any in the Black community that have falsely believed the reports of the Southern Poverty Law Center that Minister Farrakhan and the Nation of Islam constitute a hate group well now look and see those that claim that we were haters are in fact themselves practitioners of hate, sexism, racism and inequality," said Demetric Muhammad.

"I think it is something of a moment of reckoning and I think it is the hand of Allah (God) that he would follow up in the immediate aftermath of the Honorable Minister Louis Farrakhan's brilliant Saviours' Day message that you would see this kind of a development."